Get on the List
Register and stay connected to Easthaven, Grande Prairie's newest community in the northeast. Be one of the first to hear about new homes, available lots, community updates, events and more. 
If you are a realtor in the Grande Prairie area and want to learn more about the community, quick possessions and future events, make sure to check the box below.
Contact Our Realtor Team
780 666 9908
homesales@anthemproperties.com
The Hoffos | Menzies team is composed of four experienced and high-performing realtors specializing in various real estate needs. Brooks, Jordan, Tory, and Cindy offer cutting edge technologies, a strong social media presence, a vast network of realtors from local to international, and strong relationships with supporting industries. Their client focused approach, combined with their critical thinking and problem-solving skills, ensures that all your real estate needs are taken care of with ease.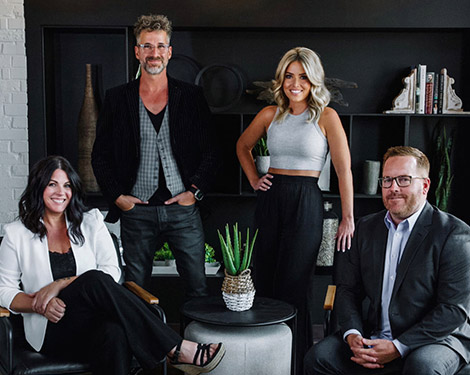 Disclaimer
By clicking the SUBMIT button, you consent to: (1) Anthem Properties Group Ltd. and its current and future affiliates and partners (the "Anthem Properties Group") sending you emails with promotional messages such as newsletters, announcements, press releases and event invitations regarding their products and services; (2) receiving calls on behalf of Anthem Properties Group to discuss products and services; and (3) the collection, use and disclosure of the personal information you have provided, by or on behalf of the members of the Anthem Properties Group, for the above purposes, in accordance with Anthem Properties Group's Privacy Policy. You may withdraw your consent at any time. We may be reached by email at info@anthemproperties.com, or at the following mailing address:
Anthem Properties Group
Suite 1100 – 1055 Dunsmuir Street
Vancouver, BC, V7X 1K8
Attention: Marketing